*Responsible Alcohol Server Training Dates*
May 30, 2019
The next server training class is on June 4th, 2019.
***THE LOCATION HAS CHANGED TO THE MPCC SOUTH CAMPUS IN THE THEATER (THE ONLY ENTRANCE IS ON THE SOUTH SIDE OFF OF STATE FARM) FOR THE SESSIONS ON JUNE 4TH AND JULY 2ND.***
Course is first Tuesday of each month at 4:00 PM at the North Platte Community College Voc Tech campus located at 1101 Halligan Drive. No registration required.
This course is required for anyone who serves or sells alcohol under a state issued liquor license (temporary or permanent) within the city limits of North Platte. The course is also required in order to sell tobacco products within the city limits. Course lasts approximately 60 minutes.
---
2020 Crime Stoppers Golf Tournament
May 03, 2020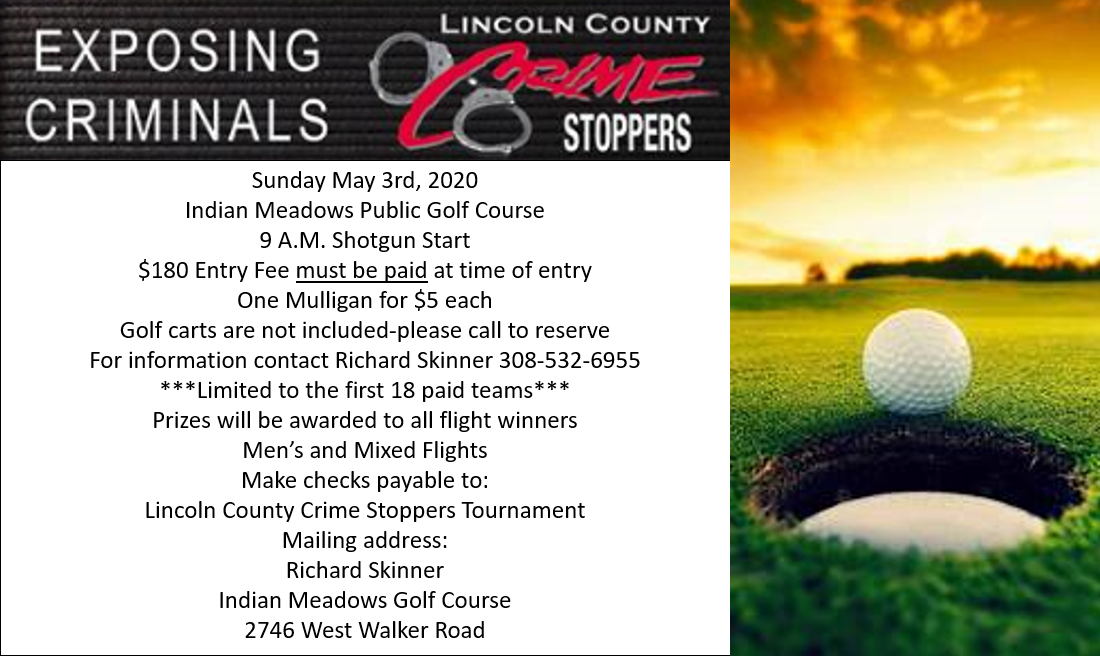 ---