Crime Stoppers encourages anyone with information about the cases featured below to submit a webtip
Sponsor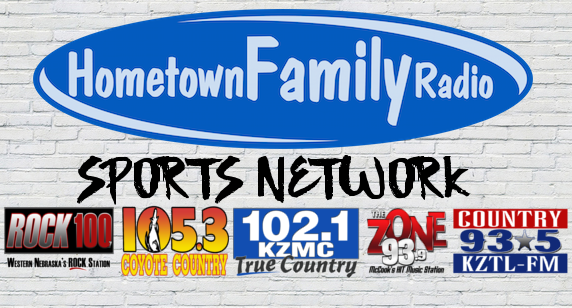 Homicide - Lincoln County
February 20, 2007
Julie Derrick – 1996
Julie Derrick, 19, was last seen alive October 19, 1995. Some said she ran away. Others claimed to have spotted her in town several months after her disappearance.
Derrick`s mother Pat Garrett made an impassioned plea on videotape that was played on KNOP-TV, and she distributed flyers around the area with pictures of Julie on them.
"Julie, this is Mom," she said on the videotape. "Please come home. I need to talk to you immediately. It is very important. You are not in any trouble, and no one is angry with you. We are all very worried about you and love you. Please call home or call someone else we know."
But there was no answer. By then, Julie couldn`t answer, the police said. She was already dead.
On July 9, 1996, her decomposed body was found in O`Fallon`s sand pit near Hershey by two boys who were swimming. Her body had been weighted down.
Water in the sand pit was usually deep but had been tapped for irrigation, which dropped the level and led to the discovery.
Forensic examination of Derrick`s body indicated she didn`t live very long after she disappeared, but no cause of death was determined.
A task force was formed between the Lincoln County Sheriff`s Office, the North Platte Police Department and the Nebraska State Patrol. The agencies treated the death as a murder.
After eight years of inquiry, investigators speculate that Derrick`s death might have been due to a drug overdose. A major suspect connected with the case has since died.
But investigators have interviewed many familiar with Derrick and her friends and activities at the time she disappeared. Some believe Derrick`s body was disposed of at the pond after her overdose.
If that`s the case, investigators may not have a murder case on their hands, but a case illegal disposal of a body.
Story Courtesy of the North Platte Bulletin
---
Armed Robbery/Murder - Cozad
February 20, 2007
Leah Rowlands – 1997
The store`s security video captured the horrible crime in its entirety. The suspect`s face is clearly visible. But despite an intensive investigation and airing of the video on national TV twice, the crime has remained unsolved for seven years.
It was just before 10:30 a.m. March 10, 1997, when a man pulled his red Pontiac Grand Am into the Amoco station in Cozad, just off Interstate 80.
Leah Rowlands, 41, from Cozad, was working that morning. It was the last time anyone saw her alive.
The barefoot man walked into the store and wandered around a bit. Investigators said he was waiting for a mother and daughter to buy their items and leave.
The man, wearing dark sweatpants and a black or dark gray hooded sweatshirt with a bomber-style leather jacket, got a bottle of pop from the cooler, opened it and took a drink.
What happened next still haunts investigators.
The man approached the counter and spoke to Rowlands. She opened the cash register and handed him the money then, lay on the floor behind the counter.
The man pulled a 9 mm semiautomatic pistol from his right pocket, leaned over the counter and fired at least three shots.
Two pierced Rowlands` arm. The third entered the left side of her skull, killing her instantly.
The unknown man walked out with the soda, a pack of cigarettes, a lighter, $150 and a full tank of gas.
The car, possibly a 1993 model, had no front license plate. The rear plate was impossible to read.
The television show "America`s Most Wanted" aired the security videotape twice – once in 1997 and again in 2002 after a video enhancement – and hundreds of leads poured in, but so far no suspect has been arrested.
Rowlands was the mother of two sons and had moved to Cozad to be close to her boyfriend. She was promoted to manager the day before she died.
To see more photos and view more information about this case:
If you have any information concerning this case, please contact your local Law Enforcement Agency or call the Cozad Police Department at 308-784-2366, the Nebraska State Patrol at 308-535-8047 or the Dawson County Sheriff`s Office at 308-324-3011.You may remain anonymous by calling the Dawson County Crime Stoppers at 308-784-1234.
Story Courtesy of the North Platte Bulletin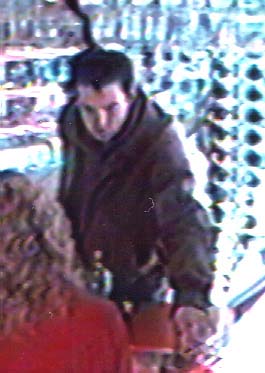 ---
Homicide - North Platte
February 20, 2007
Jay Blockson – 1997
North Platte police believe the death of a 23-year-old transient from Indiana was the work of a notorious railroad gang.
The badly decomposed body of Jay Blockson was discovered Oct. 15, 1997, by some kids about 50 feet north of the 1700 block of Front Street in a stand of trees that serve as a windbreak.
Police speculate the body could have been there for up to two months.
An initial autopsy in Omaha was unable to determine the cause of death.
North Platte police investigators then sent the body to a U.S. Armed Forces forensic pathologist, who determined that Blockson suffered broken ribs. One of the ribs pierced an internal organ, which caused his death, according to the autopsy.
The police did interview one suspect, another transient, but they could not prove he was responsible for Blockson`s death and they let him go.
The suspect was a member of a mysterious brotherhood known as the Freight Train Riders of America. Police believe the gang, which claims a membership of more than 1,000 nationwide, could be responsible for hundreds of deaths, assaults and thefts along American rail lines over the past two decades.
Story Courtesy of the North Platte Bulletin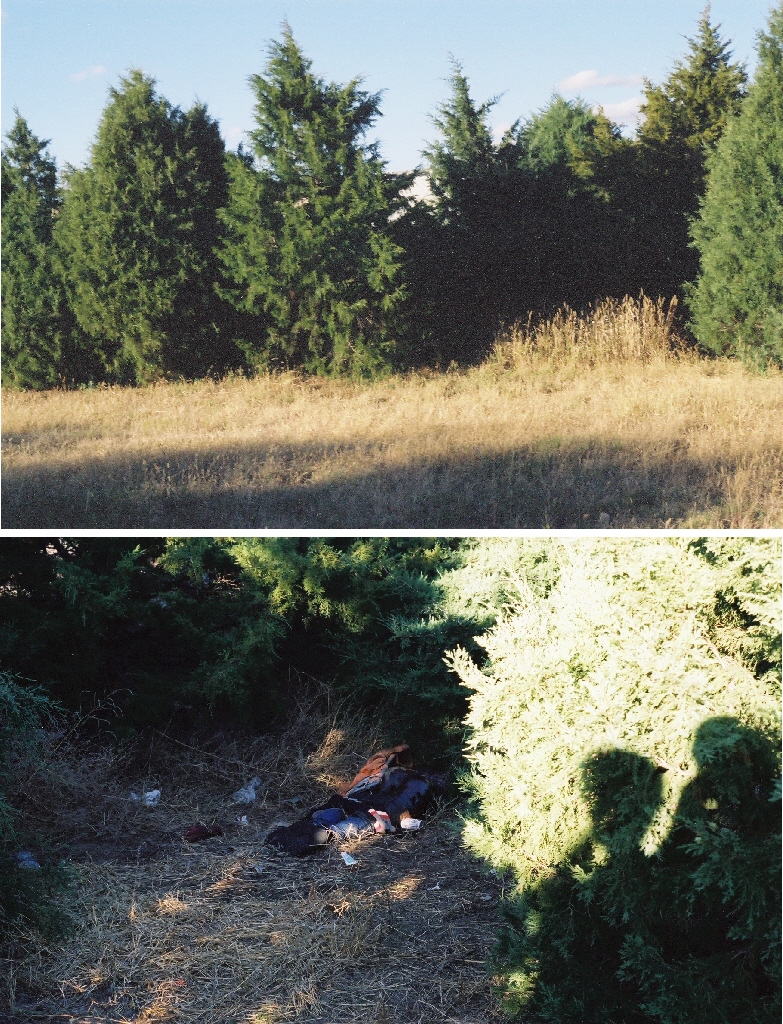 ---
Homicide - Hershey
February 20, 2007
Ray "Sandy" Green – 2003
The death of a 55-year-old man remains unsolved nearly one year after his body was found in an underground bunker on West First Street in Hershey.
Ray "Sandy" Green was discovered in the bunker by a utility company employee Sept. 22, 2003.
Investigators from the Lincoln County Sheriff`s Office said Green was strangled to death in the bunker. Deputies said there was evidence at the scene that led them to believe there may have been a scuffle, but they declined to name a suspected motive. Green`s body was partially disrobed when it was discovered.
An autopsy listed strangulation as the cause of death. Deputies estimate Green had been dead approximately 30 hours.
The case remains open and investigators continue to look for clues, but it has become more difficult as one of two people believed connected to the case has died. He was found dead of a heart attack in a laundromat.
For nearly a year, investigators have interviewed people in and around Hershey and North Platte who were friends of Green, but they have made no arrests.
Investigators have requested that anyone who saw Green Sept. 20 or Sept. 21 to call the Lincoln County Crime Stoppers at (308) 534-8400 or (800) 933-8477.
Story Courtesy of the North Platte Bulletin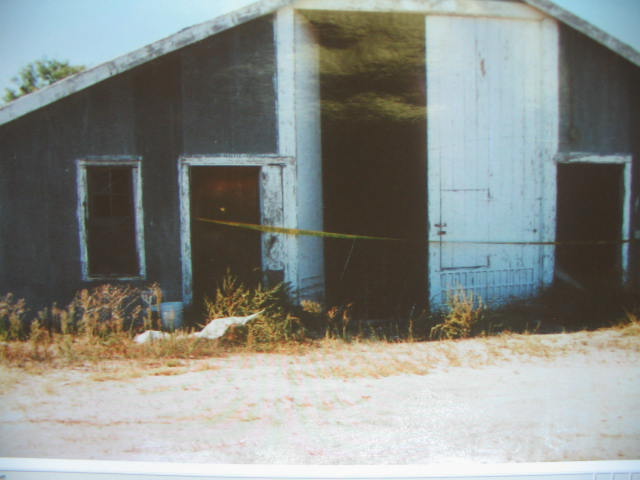 ---